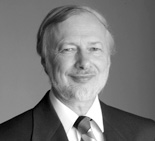 Peacefully, on Thursday, February 7, 2008 at the Pinawa Hospital, Patrick O'Connor passed away at the age of 59 years.
Patrick leaves to cherish his memory his wife of 38 years, Misty; sons, Darwin (Karla), Russell, and Albert; brothers, Monty (Kathy) and Rory (Sheila); sister Mary and mother Winnifred.
He was predeceased by his father Peter, sister-in-law Linda Scarrow and father-in-law James Scarrow.
Patrick attended the University of Manitoba to study physics but developed a life long interest in computer science. He joined AECL in Pinawa at its inception in April, 1975 as a computer analyst until his retirement 1998. He continued his career as a private consultant until this past January.
Patrick was a life long activist for the NDP and was a candidate both provincially and federally. He was treasurer of FSNA overseeing pensions until December, 2007 and past president of the Beausejour Co-Op. Patrick was an avid astronomer and enjoyed his membership in the Royal Astronomical Society of Canada. His interest in astronomy took him and his family around North America.
Memorial services will be held at 2:00 p.m. Monday, February 11, 2008 at John Black Memorial United Church, 898 Henderson Hwy, and 2:00 p.m. Wednesday, February 13 at the Pinawa Lutheran Church.
The family would like to extend their thanks to nurses and staff at Pinawa Hospital, especially Myrna Klassen and Susan and Irene from Palliative Care and special friends the Owens and Alfred and Margaret Wikjord for their love and support.
Donations in Patrick's memory may be made to Cancer Care Manitoba Foundation, P.O. Box 2248, Winnipeg, R3C 4A6.